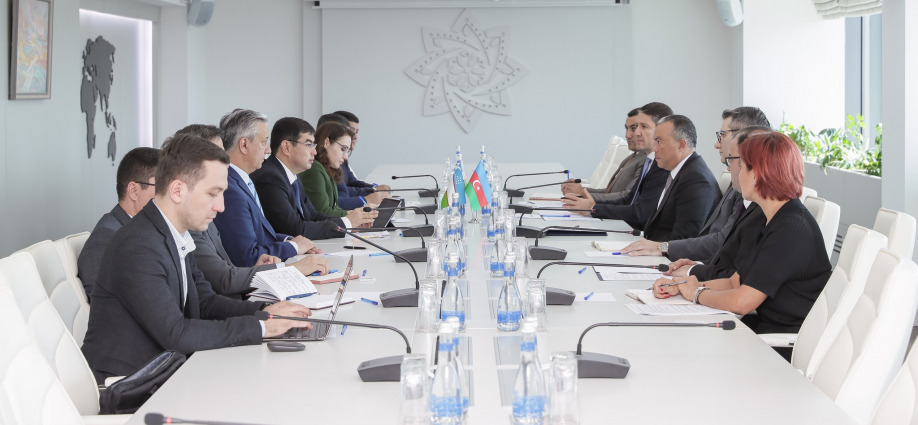 A meeting was held at the Ministry of Labor and Social Protection of the Population with a delegation headed by Jamshid Abruev, Deputy Chairman of the National Social Protection Agency under the President of the Republic of Uzbekistan.
The delegation is visiting our country to participate in the international conference "DOST 2023: A Single Platform for Providing Flexible, Innovative and Sustainable Services".
At the meeting, Minister of Labor and Social Protection of the Population Sahil Babayev noted the historical friendship and fraternal relations between the peoples of Azerbaijan and Uzbekistan. He emphasized that through the joint efforts of the presidents of the two countries, these relations were raised to a strategic level.
In Azerbaijan, information was presented on the reforms carried out in recent years in the areas of labor and employment, social protection, disability and rehabilitation, the DOST concept, and the successes of the electronification program in the social sphere.
It was noted that we are always ready for active cooperation in this direction with Uzbekistan, which is interested in studying and applying the experience of our country regarding the use of innovative solutions in the social sphere.