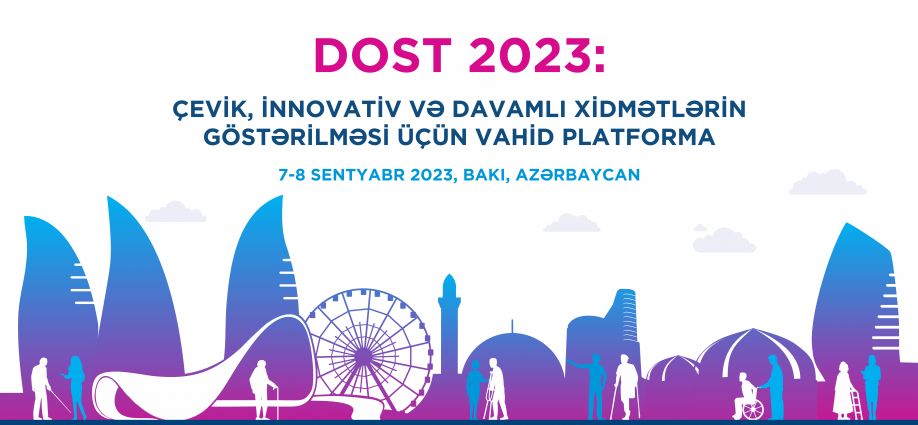 The second day of the international conference "DOST 2023: A Single Platform for Providing Flexible, Innovative and Sustainable Services" held for the first time in the field of social services in Azerbaijan, has ended.
The second day of the event continued with panel discussions at the Heydar Aliyev Center with the participation of local and foreign representatives.
Local and international experts shared the experiences of the institutions they represent in panel discussions on the topics "Integrating services into a single platform concept and ensuring accessibility", "Evaluation tools to ensure service quality" and "HR policy as an important tool for the organizational development of a single platform " They voiced their ideas and proposals regarding the use of innovative approaches and modern technologies in the field of social services. 
The international conference, initiated by the DOST Agency under the Ministry of Labor and Social Protection of the Population and held on the occasion of the 100th anniversary of the birth of National Leader Heydar Aliyev, as well as the 5th anniversary of the creation of the Agency, completed its work.