DOST employees visit the martyrs' families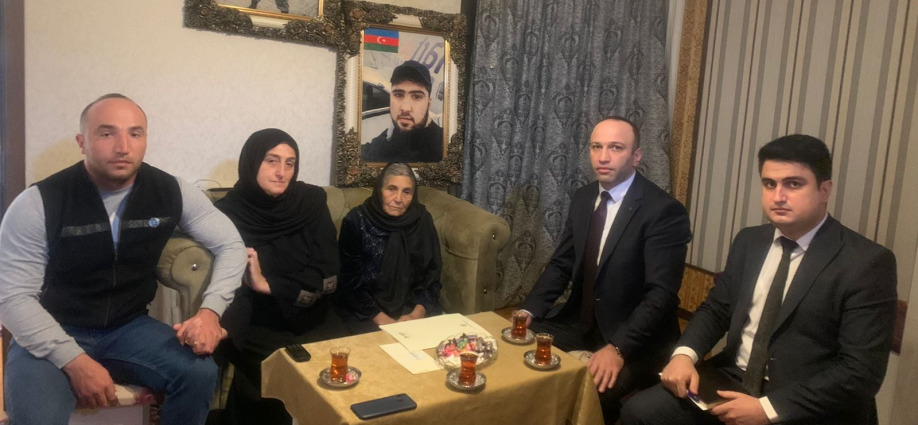 The high management of the DOST Agency and DOST centers visit the homes of martyrs' families and veterans on the anniversary of the Patriotic War.

During the meeting, the families of martyrs and veterans were informed about the state's social support measures, and it was noted that our heroes who sacrificed their lives for the territorial integrity of Azerbaijan will always live in the memory of our people. It was noted that the Unified Coordination Center under DOST is ready to provide any services in this direction.

It should be noted that, according to the Decree of President Ilham Aliyev, the Unified Coordination Center, initially established in the DOST centers in Baku, has been operating since August 23.

In total, the Center, which provides the services of 7 institutions through single-window system, has served about 1,800 families of martyrs and veterans during this period.
© 2022 DOST - Agency for Sustainable and Operational Social Security