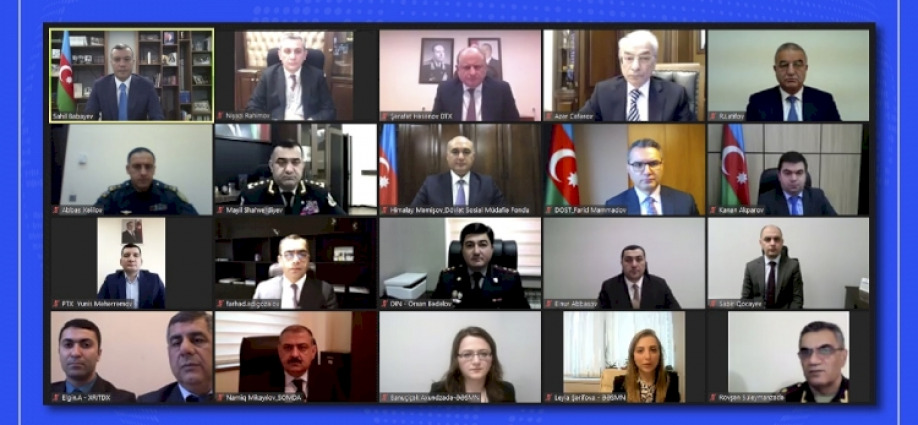 On August 2 of this year, the provision of one-time payment to the heirs of persons who were disabled as a result of injuries while in military service until August 2, 1997, and those who died. The implementation of the program was carried out from the first day on the basis of the operative and proactive appointment mechanism and the principle of citizen satisfaction.
This was announced at the meeting of the Commission, which was formed by the heads of relevant institutions for the purpose of coordination of work.
The chairman of the commission, the minister of labor and social protection of the population Sahil Babayev said that the new social support program implemented according to the relevant decree of President Ilham Aliyev is another manifestation of the head of state's special concern for citizens with disabilities related to the war.
It was noted that the institutions represented in the Commission established according to the Decree have formed a positive work experience in joint, related conditions in the direction of program implementation, submission of relevant lists, as well as their honesty. This was an important factor for the appropriate implementation of the program towards its goals.
Until August 2, 1997, a one-time payment was given to 16,659 people who were diagnosed with disability as a result of the injuries they received while in military service. These payments were made to the heirs of 1017 of them, and 105.7 million manats were allocated for these payments.
One-time payments are determined promptly and proactively through the e-system and transferred to their bank accounts, flexible and detailed information about it, incoming applications are immediately registered and forwarded for execution, etc. provided and this process was accepted by the citizens.
In the meeting, the works carried out in the field of program implementation were discussed.