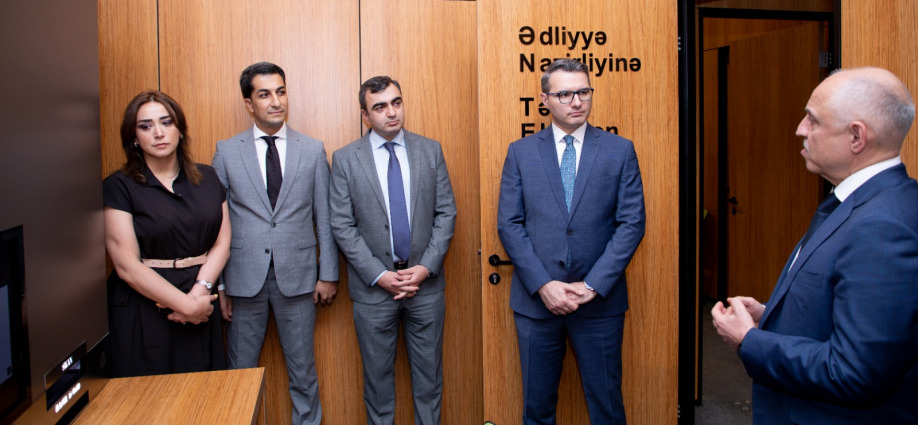 The Baku DOST Center No. 1 launched an electronic service created by the Ministry of Justice - "Emergency electronic call to the Ministry of Justice" ("ƏN TEZ").
Thanks to this service, citizens will be able to use the services of a notary, state registration of acts of civil status, appeal to the court on family issues, as well as the execution of some court decisions as a plaintiff. Since the system of the "ƏN TEZ" service, operating based on a smart concept, has the possibility of biometric identification, the applicant will not be required to register on any portal or have an electronic signature.
The "ƏN TEZ" service, which was previously launched at the Baku DOST Center No. 3 and the Haydar Aliyev International Airport, enables citizens, including those wishing to travel, to provide the necessary judicial services remotely, applying on the spot.
The Ministry of Justice plans to launch the "ƏN TEZ" service not only in the capital, but also in other regions of our republic, including in the territories liberated from occupation, as well as in ASAN service centers and other service places where people often turn.