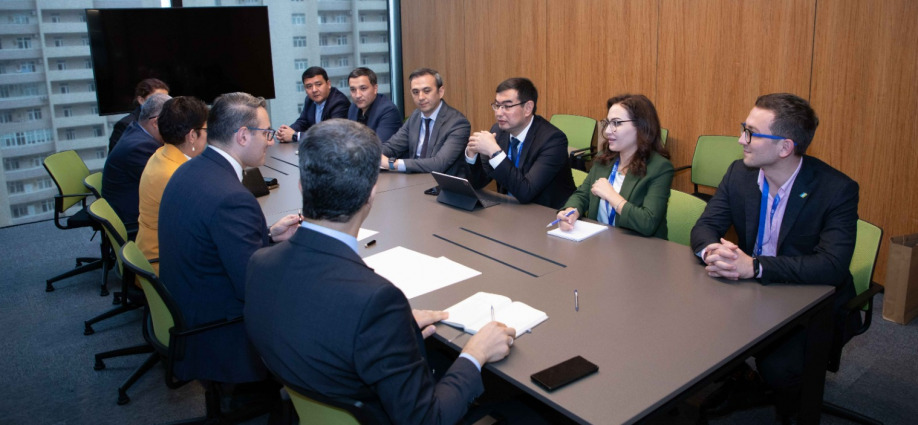 A meeting was held at the DOST Agency with the delegations of Moldova and Uzbekistan
The DOST Agency hosted a meeting with the delegation of Moldova and Uzbekistan, who visited our country to participate in the international conference "DOST 2023: A Single Platform for Providing Flexible, Innovative and Sustainable Services".
The guests first got acquainted with the services provided to the population at the Baku DOST Center No. 1. The delegation was informed about the activities and operating principles of the DOST centers. It was noted that the centers provide 159 services in the social sphere on the "single window" principle, promptly, transparently, in accordance with the comfort and satisfaction of citizens.
Later, the guests were received by the chairman of the agency's board, Farid Mammadov. They were shown a presentation of the DOST concept. It was noted that in the past period, DOST centers provided services to about 1.8 million citizens. Guests were informed about the international success of the concept.
It was noted that we are always ready for active cooperation in this direction with Uzbekistan and Moldova, which are interested in studying and applying the experience of our country regarding the use of innovative solutions in the social sphere.
It should be noted that both Uzbekistan and Moldova are interested in applying the DOST model in the provision of social services to citizens.