In order to provide equal opportunities in ensuring the rights of this group of persons specified in the legislation on disability, as well as accepted in international practice, surdo translation service was organized in DOST Centers.
The purpose of the service is to ensure the right of persons with hearing and speech disabilities to apply, obtain information, as well as to participate in administrative proceedings, to provide free access to DOST services.

How to provide the service
Citizens can access the official website of the DOST Agency by clicking on the "online queue" button on the main page, then selecting the "DOST" center, service direction, service date and time, as well as entering ID card information and then in the window that opens, you can order a sign language translation service by selecting surdo translation service.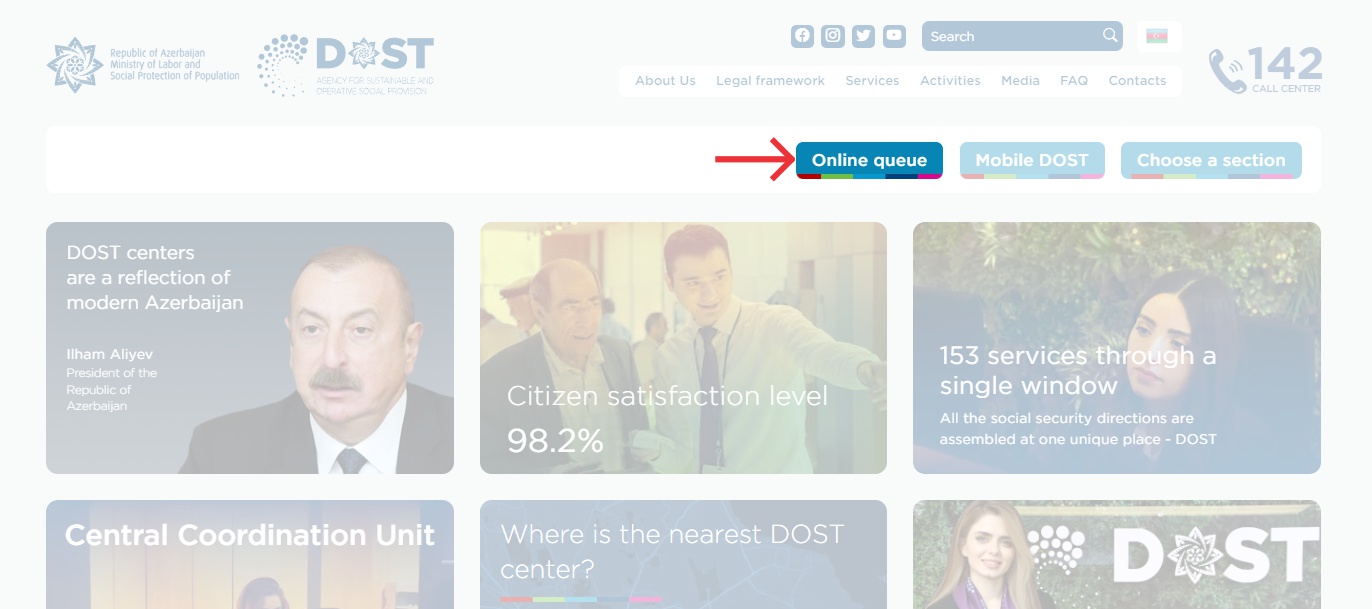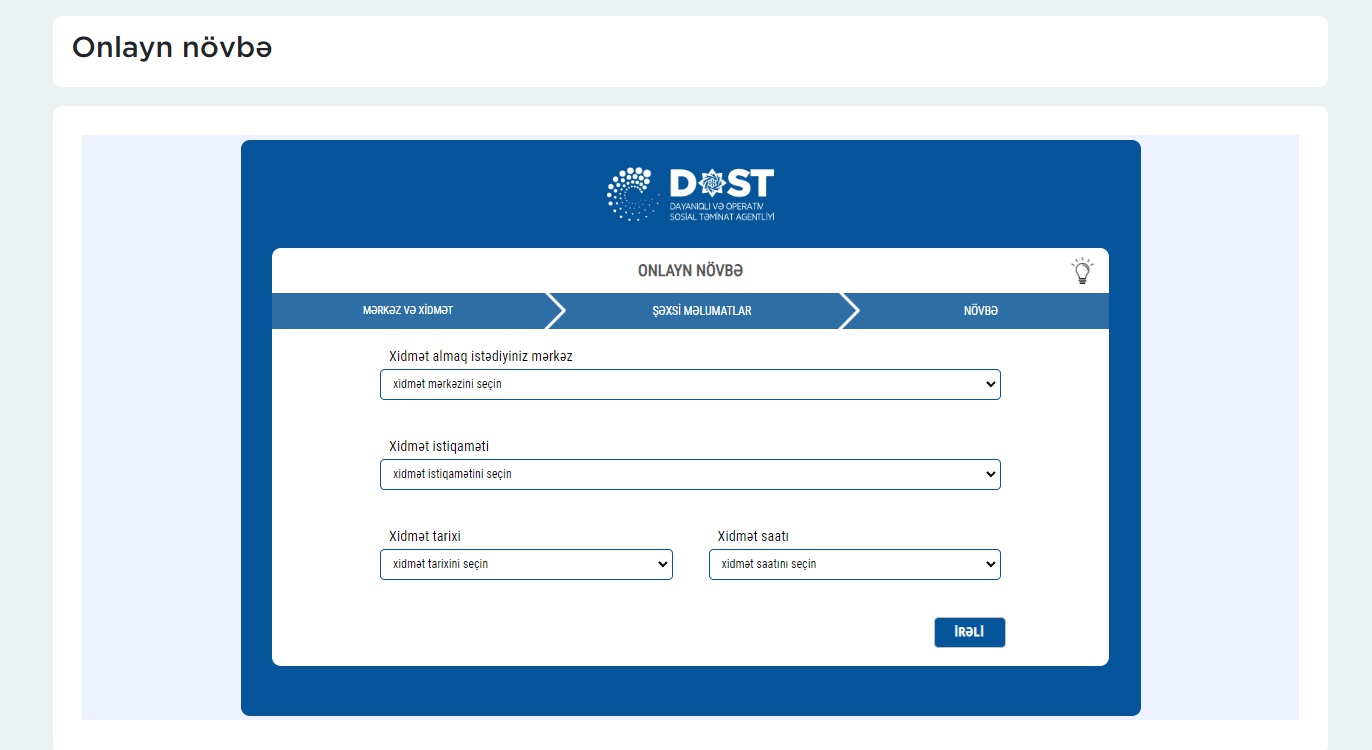 It is necessary to take an "online queue" to use surdo translation services.
Citizen's appeal to the "DOST" center
The person approaches the appropriate desk according to the online queue. The social agent of the center in the relevant direction creates a video connection with the sign language translator and provides services to the person through a video camera and monitor equipped with special software.