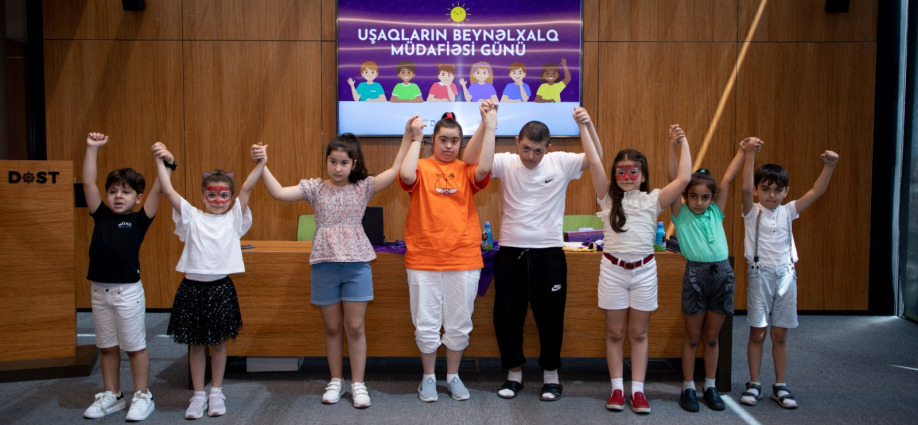 June 1 - "A day with DOST" event was held in connection with the International Day of Children's Protection.
In addition to the employees' children, children with Down syndrome also participated in the holiday event held at DOST Agency and Baku DOST Center No. 4.
The festive event started with the introduction of our little friends to the building. Later, various group games were held. Within the framework of the event, a lunch break and an entertainment program were organized for children.
At the same time, children were involved in volunteer activities at the DOST Center. They got acquainted with the work of volunteers and helped "Young FRIENDS" in providing services to citizens.